Hand surgery is an orthopedic procedure performed for a wide variety of reasons. Hand surgeries and procedures address issues that involve the fingers, hands and wrists and sometimes the forearms, elbows and shoulders. Those who perform hand surgeries or non-surgical procedures may also be trained and certified as general, orthopedic or plastic surgeons who are experienced in specialized fields of hand, arm, and even shoulder anatomy, physiology and treatment procedures and surgeries. Hand surgery is meant to help alleviate restricted range of motion, to repair muscles, tendons or bones damaged through injury or disease, as well as to restore the appearance of hands and fingers in the case of disfigurement or birth defects.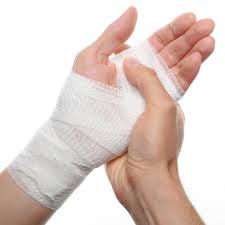 Hand Fractures :-
• Open Reduction internal Fixation
• Metacarpal Fractures
• Phalangeal Fractures
• Scaphoid Fracture
• Percutaneous fixation
• Non union with vascularized bone grafting
Wrist Fractures :-
• Fracture Distal radius
• External fixation
• Metacarpal Fracture
• Phalanges Fracture
• Fracture Distal radius
• Non union with vascularized bone grafting
Tendon Surgeries :-
• Acute tendon repair
• Tendon grafting and two stage grafting with Silastic rods pulley reconstruction
Carpel Tunnel Syndrome :-
• Endoscopic carpal tunnel release
• Open Release
Hand Microsurgery / Neurosurgery :-
• Nerve repair
• Fascicular repair
• Digital nerve repair
• Cable grafting
• Microvascular
• Revascularisation
• Latissimus dorsi free flap
Vascular Surgery :-
• Vascular repairs
• Traumatic
• Iatrogenic
• Vascularised joint transfer
• Free flaps
• Lateral Arm free flap
Congenital anomalies :-
• Radial Club
• Syndactyly
• Thumb in palm deformity
• Madelung Deformity
• Kirner's deformity
• Triphalangism
• Congenital trigger thumb
Wrist Arthroscopy :-
• Arthroscopic assisted fracture fixation for lower end radius.
• Syndactyly
• TFCC repair and debridement.
• Synovial biopsy & Synovectomy.
• Loose body removal
• Wrist injuries
Ring fixators in hand :-
• Congenital deformities
• Camptodactyly
• Radial club hand
• Post traumatic deformities
• Periarticular fractures
• Chronic dislocations
• Digital lengthening
• Acute fractures
Keinbock's Disease :-
• Joint leveling procedure in wrist
• Revascularization Lunate using Vascularised Bone grafting
• DRUJ stabilization procedures
• Tumor and tumor like conditions
• GCT tendon sheath
• GCT Bone
• Hemangioma
• AV Malformations
• Ganglion
How do I make an appointment with Best Orthopedic Surgeon in India?