Tourism has transformed its meaning in todays world. Medical tourism has evolved as its better subsidiary. India was one among a few countries to recognize the potential of medical tourism for which it is the leading destination for global medical tourists today. In 2004, India received 150,000 medical tourists approximately and the number went up by a whopping 33% to 200,000, inbound medical tourists in year 2008. It is expected that by the year 2015, India will receive over half a million patients annually.
This has not come unexpectedly but there are serious efforts behind this phenomenal achievement. The government in the country is supporting this industry by assisting hospitals in acquiring the JCI accreditations and awarding funds for renovations and additions. The government in India is leaving no stone unturned to improve both the private and public medical sectors in the country.
There is no myth that India's private medical sector offers the most advanced medical treatments and technology available in the world today. Patients can come in and enjoy deluxe accommodations and be treated by the finest doctors who have western medical training, at very affordable prices. And if all this isn't enough, after receiving medical treatment and recovering, patients are free to keep travelling and enjoy a vacation in India and the countries surrounding it as India is located in the heart of South East Asia. In addition to this, patients usually don't face any communication barriers as most of the population in India speaks English.
MyMedOpinion caters efficiently to patients from all over the globe, who have wide-ranging ethnic backgrounds and various religions. MyMedOpinion is India's most trusted brand for medical needs for the international patients as well as patients from all over India. We offer help for various surgeries such as Bariatric Surgery, Cosmetic Surgery, Spine and Joint Surgery, Cancer Surgery, Cardiology, Cardiac Surgery, Stem Cell Therapy and more. We take utmost care to keep individual sensitivities in mind while providing care to these cases.
As India is known for competitive prices all over, MyMedOpinion provides completely transparent services at a much lower price as well as timely and personalised treatment in a highly professional manner. We have a well developed e-platform which facilitates initial consultations via tele-medicine facilities before the patient embarks upon the trip. Before even leaving ones country our patients have a fair knowledge of their treatment plans and the costs involved.
The main advantage of Medical Tourism in India is high quality healthcare standards, with low treatment cost. Secondly you get opportunity to travel, get better and quicker treatment results than in their home country. All the hospitals in India offer world-class facilities that can be compared with the other hospitals in the world. In fact, Indian hospitals and their state-of-the-art facilities are comparable with the UK or US. Indian doctors are known across the world especially in the areas of cosmetic surgery, heart bypass surgery, dental care, coronary bypass and traditional alternative care such as Ayurveda. The most common surgical procedure amongst international tourists in India is renal transplantation or liver transplantation.
Hospitals in India
All the leading hospitals in India offers quality services and makes use of advanced latest technology packages that offers excellent medical services coupled with specialized care. These hospitals use similar technology just like other western countries that are delivered by competent specialists attaining similar success rates.
Medical Specialties in India
• Transplants
• Orthopedics
• Cosmetology
• IVF (In Vitro Fertilization)
• Cancer
• Urology
• Pediatrics and Neonatal Care
• Cardiac Surgery
• Hip Replacement
• Spine Surgery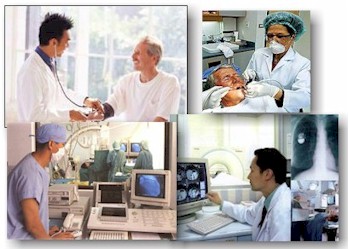 It is expected that medical tourism industry in India will experience an annual growth of 30% & will reach $2 billion mark by 2015. MyMedOpinion India provides medical travel assistance, high quality affordable medical treatments with international quality standards, latest advanced medical technologies & price estimates from top hospitals in India.
• Urology
• Cardiology
• Joint Replacement
• Gastroenterology
• Cardiothoracic Surgery
• Bone Marrow Transplant
• Ophthalmology
• Hip replacement/ Resurfacing Surgery
• Robotic Surgery
• Cochlear Implant
• Plastic Surgery
• Mammography
• Pediatric Neurology
• Endocrinology
• Cyberknife
• Rheumatology
• Gynecology
• Ultra Sonography
• Angiography
• General Surgery
• Nephrology
• Dentistry
• Dermatology
• Liver Cirrhosis
• General Radiography

Hospitals in India catering to international patients pride themselves on meeting the highest international standards, and even compete with each other to offer services.
However, India is at present at a different monetary level than countries such as US and UK and hence the prices are lower.
The difference in price is caused by labor and insurance costs, and not by a lack of quality. A good segment of health care costs in the U.S. and UK are tied up with administrative (labor cost) and insurance costs.